Exclusive Basketball Training Academy
Change The Way You Train
Breaking Down Each Specific Area of Our Student's Game
Hoop Lab Story
A New Way for Basketball Skill Training
Come train with the world's exclusive basketball training academy and transform your game to the NEXT LEVEL. Start training with a Pro mentality now!
We are here to show you a new approach to basketball skills training. Hoop Lab is one-of-a-kind academy training for players to develop skills with world-class trainers. Every detail is curated to shift the player's mindset toward basketball success. We believe that every player has to start somewhere. Whether the player is just starting out with minimal experience or is more advanced and wants to refine their skills, we want their start to be at the Hoop Lab.
Building Community, Confidence, and Character.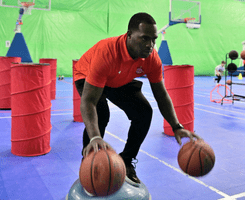 12 Skills Classes
A robust basketball curriculum of skills classes that every player needs to improve their game and reach their full potential
Small Group Training
Trainers can focus on individual player needs with training groups scheduling up to 4 players max.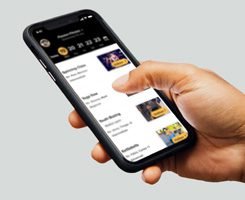 Priority Scheduling
Schedule training sessions online through your Hoop Lab mobile app. First come, first serve in a membership-only experience.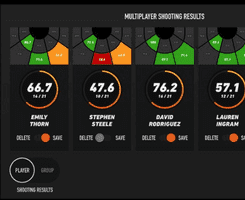 Progress Tracking
Know your player skill status through session tracking and quarterly evaluations. See the progress!
EVEN THE BEST START WITH THE BASICS.
The Hoop Lab is basketball skills training reimagined with more emphasis on skill proficiency and individual player performance. Scouts and coaches look for "the" complete player that demonstrates well-rounded basketball skills, a high work ethic, and a high basketball IQ. Every player at any skill level will experience game-applicable drills to improve their craft.
Master the basics, so you can be a great player. Skill development and success are achieved through constant repetitions and commitment to consistent training. The Hoop Lab is a new way to change the way the player trains.
Trainers AKA "Scientists"
World Class Basketball Trainers with Experience Training College and Professional Players
Our "Scientists" focus on specific basketball skills based on the player's needs. Their tailored training sessions are part of the comprehensive curriculum determined by the initial performance evaluation.
BEST IN BASKETBALL SKILL TRAINING
✓ College and Professional Level Experience
✓ High Energy & Motivational
✓ Leading with a Positive Attitude
✓ Responsibility beyond the court